Style is an important element in shaping who we are as individuals! It is such a fun way to showcase one's personality and share with the world who

 

you

 

are. 
There are always new trends to follow and so many ways to mix and match patterns, colours and fabrics it can also seem overwhelming! Don't worry! We've got you covered as our Fashion Webinars will help you learn how to style yourself head to toe. Our guest Speakers for our Fashion will educate on how to own any look. 
Start watching now to Unlock Success in Fashion. 
Join Asbasia Mikhail, Nicole Ng, and Chloe Cardwell of The Stīl Trust for "Meagan and Meghan Getting Styled with The Stīl Trust."

1. Asbasia Mikhail, founder and CEO of The Stīl Trust
As a style-minded individual, I've always wanted to look my best. However, as a busy mom and ER physician, I was challenged with time and a post-baby figure, and I consistently struggled with figuring out what to wear. I was certain I was not the only one facing this issue, a realization that compelled me to create The Stīl Trust. The Stīl (pronounced style) Trust is an online personalized styling platform that connects busy style-minded individuals to expert stylists who will curate outfits for them based on their taste preferences, body shape, and budget. Our goal is to get you looking and feeling your best while taking the struggle out of figuring out 'what to wear' and providing confidence in every outfit.
2. Nicole Ng, style Director for The Stīl Trust
As a professional stylist for over the past decade, I believe that there is an open space to help everyday people get the 'royal' styling treatment. I love helping clients find their own personal style so that they can go out into the world and do the things they love without carrying the stress of thinking about what to wear every day. At The StĪl Trust, not only do I get to get to carry out this passion but I also champion the selection process of our stylists. We vet all of our stylists to ensure that our clients will be receiving the expert style advice they signed up for.
3. Chloe Cardwell, lead stylist for The Stīl Trust
I have been styling professionally since 2017 and I absolutely love what I do. I have styled all ranges of events and walks of life from black-tie corporate business women, to busy stay-at-home mothers. I pride myself in thoroughly evaluating how someone feels about themselves in the clothes they wear. I like to focus on each individual's personal style, vs exclusively on what might be " in." I think it's important that everyone expresses themselves in their clothing and how they outwardly present themselves. If you look good, you feel good, and as a much (much) younger me used to tell my mom in the morning, "My outfit is what the inside of my soul looks like today."
Join Lyndell Werling for What to Wear to Photo Shoots. Lyndell is a wardrobe stylist to entrepreneurs, executives, and everyday people. She has styled clients for commercials, magazine covers, national television programs, and news appearances, and appeared on Vivica Fox's show, Face the Truth, commenting on social media trends. Lyndell empowers men and women to create a signature style characterized by an appearance that stands out from the crowd.
Join Afi Like Taffy for Fall Fashion Tips.
Join Lyndell Werling for 5 Tips to Elevate Your Appearance when Creating Video Content.
Join Afi Like Taffy for Summer Fashion Tips.
Our fashion workbooks will provide you with the details that will have you styled from head-to-toe. Download our fashion workbooks below.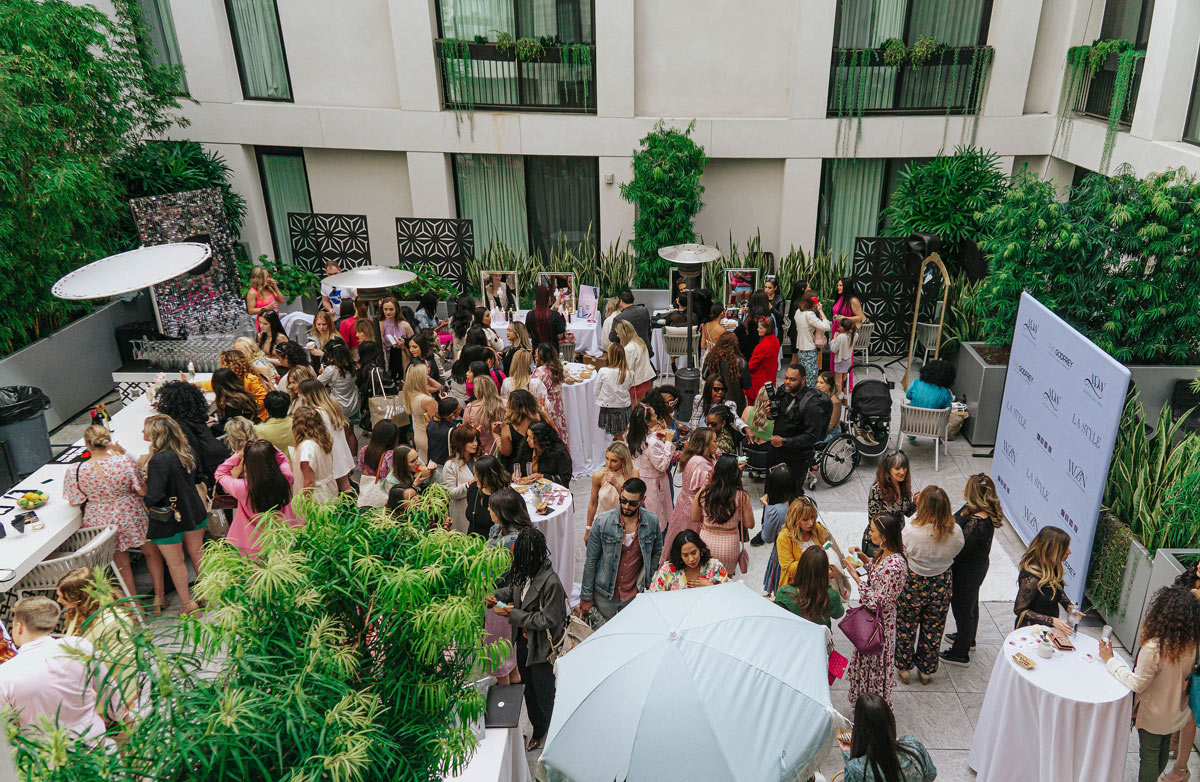 The Little Black Book is the ultimate tool for all our members. It's designed to create an avenue for members to participate in a vibrant community, connect with each other and access valuable resources on-the-go. With the Little Black Book, you can meet ladies from all around the globe who can be an asset to you!
The Vault's community chat is the virtual meeting place for our members! Share your ideas, and engage in stimulating discussions. The community chat is a space designed to foster both professional and social interactions and connect like-minded people from all around the world.