A topic that has gone viral in the last few years is wellness! There are so many things that we can do as women to help with stress, diet, hormones, sex-drive, fertility and more… the list goes on. We want you to have the best data so you can be thriving physically and to wake-up every day with your batteries charged. Our guest Speakers for our Health & Wellness will educate on how to decipher the best data for you in this area and provide you with real tools that you can implement right away. 
Start watching now to Unlock Success in Health & Wellness.
Join Hannah Romanowsky for The Joy of Health Cooking. Discover the joy of healthy cooking with culinary coach and kitchen muse, Hannah Romanowsky! Say goodbye to the notion of cooking being a chore and a bore as she unveils a world of time-saving techniques, delicious recipes, and invaluable tips to ignite your inspiration and empower you in the kitchen. Prepare to infuse your family's plate with vibrant colors and indulgent flavors that will nourish your body with energizing nutrients, enabling you to look, feel, and live your absolute best.
Join Ariel Hoffman for Eat. Move. Thrive.
.
Join Audrey Mak for Tips on How to Create a Healthy Routine For Yourself.
Join Kanessa Tixe of TS Collective for Embracing Diversity in Your Business.
Join us at the MDW Birthday Event 2021 with Skinfolio, Vancouver + dr pilates in Los Angeles.
Join Diane Rolston for How to Raise Your Confidence + Be A Dynamic Leader.
Join Jackie Lede for A Multi-Dimensional Approach to your Health.
Join Pearl Cicci for Health & Fitness for the Modern Day Woman.
Join Toye Penny for How to Handle Burnout.
Our health & wellness workbooks will provide you with information from wellness, fitness, cooking and more! These books will help you to set and achieve your health & wellness goals.  Download our health & wellness workbooks below.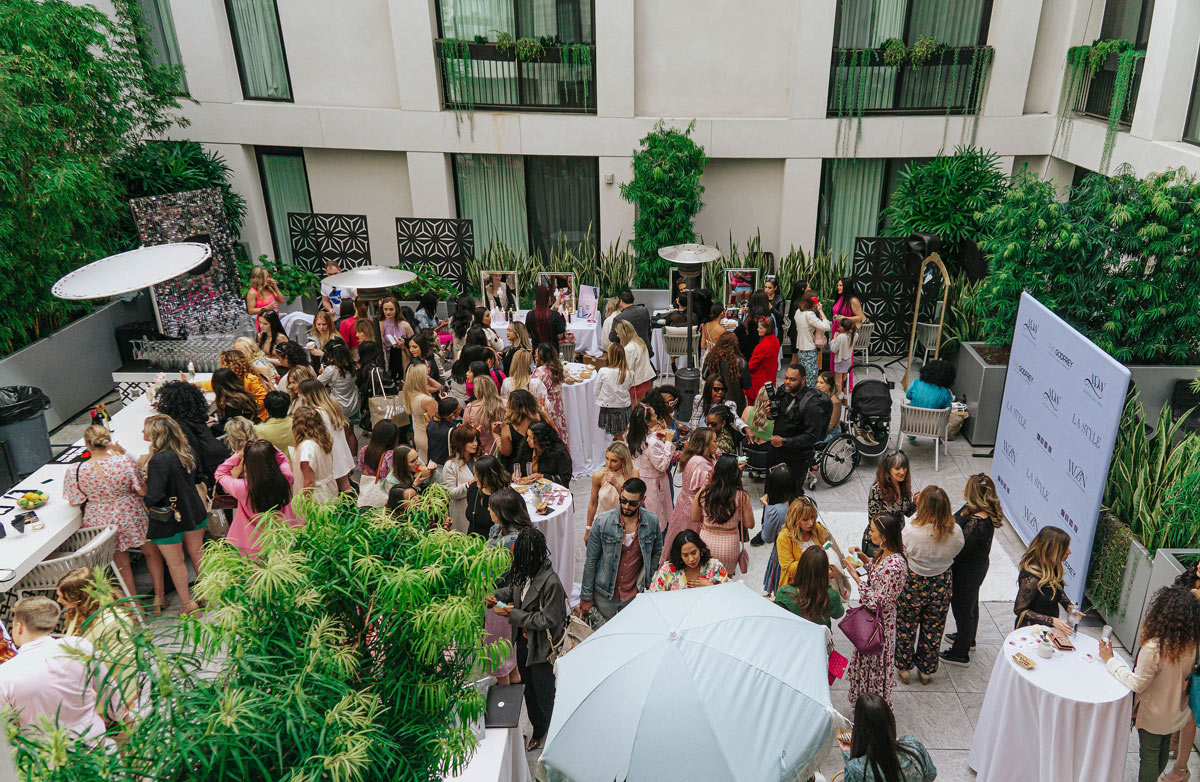 The Little Black Book is the ultimate tool for all our members. It's designed to create an avenue for members to participate in a vibrant community, connect with each other and access valuable resources on-the-go. With the Little Black Book, you can meet ladies from all around the globe who can be an asset to you!
The Vault's community chat is the virtual meeting place for our members! Share your ideas, and engage in stimulating discussions. The community chat is a space designed to foster both professional and social interactions and connect like-minded people from all around the world.